Instructional Design Work Samples
With over 12 years of experience in Instructional Design, Technical Training, Adult Learning Theory, and Pedagogy, I enjoy helping organizations develop, gamify, incentivize, and facilitate Instructor-Led Training (ILT) and eLearning training curriculum. I design and develop training materials, eLearning curriculum, learning campaigns, websites and graphics for diverse organizations across industries spanning tech, healthcare, government, and correctional institutions.
My marketing campaign background allows me to create custom-built learning campaigns that gamify learning material and ensure knowledge transfer while overcoming the Forgetting Curve. My presentations and eLearning materials are professionally designed with clean, beautiful and intuitive User Interfaces (UI) and User Experiences (UX). With a career spanning marketing, graphic & web design, technical training, and curriculum development, I always strive to make learning fun yet professional, effective yet memorable.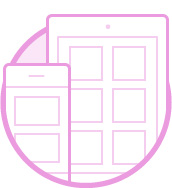 Code Camps
I've taught coding camps for children aged 7 to 18 years throughout California, Kentucky, Indiana, and mentored similar camps in Ohio.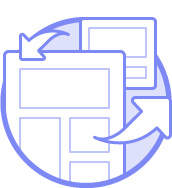 Code Camps for Girls
I wrote curriculum, facilitated and launched Kentucky and Indiana's first "girls only" coding camps, which sold out with a waitlist and received rave reviews.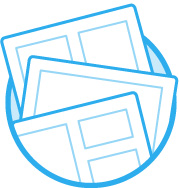 Top Rankings
I was part of the iD Tech Camp ranked 5th in the US for Parent Satisfaction and 7th for Student Satisfaction out of 200 camps nationwide.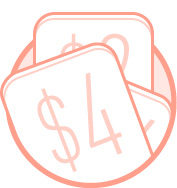 High Scores
While training employees at America's largest telecommunications provider, my class assessments consistently averaged 97% or higher. 
Gamification – Coding Adventure Game
Platform: Classcraft
Audience: Preteens and teenagers ages 11 to 16 years
Classcraft is one of many Learning Management Systems (LMS) and is one of my favorites for younger audiences due to the level of interaction, gamification, and storytelling that is possible through eLearning and blended learning environments. As part of my undergrad Instructional Design research, I created an online coding quest utilizing Classcraft. This game requires a Classcraft account; contact me if you'd like to be enrolled as a student.
Course link (requires Classcraft account)
eLearning – Coding for Young Entrepreneurs
Platform: Teachable
Audience: Preteens and teenagers ages 14 to 17 years
When the nonprofit, Project 99, reached out to me for help inspiring the next generation of coders and gamechangers, how could I say no? This course aims to change ratios and overcome the digital divide while teaching web development and social entrepreneurship skills. I designed the curriculum, created all videos, and collaborated with YouTuber Avery Wicks to build this course, which serves underprivileged Black and Brown youths in inner city New Jersey. By the end of this eLearning course, each student builds a website for a social cause that matters to them.
Podcasting – MTG: More Than Graphics Podcast
Platform: SoundCloud, Anchor.fm, Apple, Spotify
More Than Graphics is a podcast for womxn (and mxn!) who work in the creative and tech industries and are seeking a deeper sense of community. MTG is that tribe! I was one of the founding cohosts during Season One. Although I had to depart during Season Two to focus on family, my girls, Danielle and Cicely, are still releasing incredible content every single month. Listen to all current and past episodes here: 
Microlearning – The Difference Between UX and UI Design
Platform: YouTube
A quick microlearning video created for one of the world's leading providers of online coding bootcamps. Fun fact: many years ago, before I was a Learning Experience Designer, I worked as a UX Designer for a tech startup. 
Check out the video here. Apologies in advance for the bad haircut.
Augmented Reality (AR) & Virtual Reality (VR)
Platforms: Adobe Aero, Paint 3D, and Unreal Engine
I've recently been experimenting with augmented reality and virtual reality using Adobe Aero, Paint 3D, and Unreal Engine. Expect more work to come in this space. In the meantime, here's a quick example of an augmented reality holiday card for iOS:
eLearning – Girls Can Code! Intro to Java Using Minecraft
Platform: Articulate Storyline
Audience: Young girls ages 7 to 13 years
This was my first time experimenting with Articulate Storyline for my edX Micro Masters course in Instructional Design. Although my background is primarily in Adobe Captivate and Oracle User Productivity Kit (UPK), I enjoyed the experience and hope to work with this software again in the future. I chose to reimagine an older curriculum I had developed for my 2013 class on using Java to create Minecraft mods. My vision is that eLearning software would allow parents to teach their children to code from the comfort of their own homes, and the children would be intrinsically motivated to learn because they want to modify their favorite video game, Minecraft.
Curriculum & Facilitation: Intro to JavaScript Through Minecraft
(Google Docs PDF)
Audience: Children ages 7 to 13 years
In late 2013, Velocity Indiana approached me to help them launch a Coder Dojo for children in Kentucky and Indiana. We ultimately decided to craft our own curriculum teaching children the basics of JavaScript using the popular video game, Minecraft. After six months of research and curriculum development, including partnering with ScriptCraft.js creator, Walter Higgins, we launched a successful series of kids' coding camps in Jeffersonville, IN. I developed curriculum, launched, and facilitated two separate summer camps: Intro to JavaScript Through Minecraft (coed) and Intro to JavaScript Through Minecraft for Girls. Both camps used CraftBukkit and ScriptCraft.js to teach children how to create their own Minecraft modifications ("mods") using simple JavaScript commands. Our classes sold out with a waitlist and had rave reviews.
You can view my original curriculum here: Click to Read
Learn about our all-girls camp: Intro to JavaScript Through Minecraft for Girls
Online resource for students and parents: Learn More
Blended Learning: Intro to JavaScript Through Minecraft for Middle Schoolers
Platform: Powerpoint (Slideshare)
Audience: Middle School Children (ages 12 to 14 years)
This is a Powerpoint (Slideshare) presentation I developed and presented for a middle school STEM academy in Lexington, KY, USA.
The original curriculum is from the Intro to JavaScript Through Minecraft course I developed and facilitated for Velocity Indiana (Jeffersonville, IN and Louisville, KY, 2013-2014). With this course, we encouraged middle school students to pursue future careers in STE(A)M (Science, Technology, Education, Art and Mathematics) by showing them how they can use their existing interests in those areas to form career paths. We also encouraged students to learn to code so that they could develop custom modifications ("mods") to their favorite video games, such as Minecraft.
Storyboard – Introduction to Video Game Dev & Unreal Engine
Storyboard (Google Drive)
Audience: Middle School Children (ages 12 to 14 years)
This is a storyboard I created for sample introductory curriculum to video game development using the popular game creation engine, Unreal Engine 4. This content was created for my edX Micro Masters course, and is intended to be delivered to middle school students ages 12 to 14 years old.
Microlearning – How to Create Your Own Website for Free Using WordPress
Video (YouTube)
Audience: Adults
This is a webinar video I created as a training tutorial for my clients, colleagues, and fellow students. It is a basic overview of how to use WordPress to create your own website for free. You can play the video to the left or click below to learn more about the creation process behind this video.
Video game developed using Unreal Engine 4 (Student age: 14 years)
Introduction to JavaScript Using Minecraft for Girls (Student ages: 7 to 12 years)
Let's Collaborate
Have an idea for how I can help you? Get in touch…